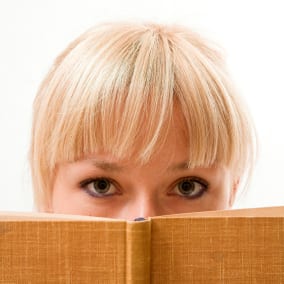 Affiliate Program
Welcome to Encouraging Bookstore's Affiliate Program. We believe that offering a way for women to work towards or remain a worker@home by earning income right in her home, is a tremendous blessing —and what we would like to offer to YOU!
NarrowRoad Publishing House has many Encouraging resources, which we believe have the ability to changes because they are all based on God's Word, the Bible and His principles!!
Our Affiliate Program is unique in that when you promote these resources, you are promoting Encouragement and God's Principles —all while receiving a financial blessing in return!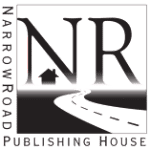 What else is unique is that instead of the usual 12-15% commission, NRPH offers up to a 50% payout for our Ministers, which we hope you will prayerfully consider becoming!
Our Affiliates begin by earning 25%, and when a Minister begins her ministry, she gets a raise—the full 50%.
If you are not yet a Minister or Minister in Training, Click Here to find out how you can learn how to help women in marriage crisis—and all of our courses are absolutely FREE to our Ministry Students.
To remain an Affiliate, you must faithfully tithe 10% of your commission payout to RMI. We do this to allow God to "Rebuke the Devourer" for you, and in order for you to be blessed until you are overflowing, as these verses below explain:
"'Bring the whole tithe into the storehouse, so that there may be [spiritual] food in My house, and test Me now in this," says the LORD of hosts, "if I will not open for you the windows of heaven and pour out for you a blessing until it overflows. Then I will rebuke the devourer for you, so that it will not destroy the fruits of the ground; nor will your vine in the field cast its grapes," says the LORD of hosts. "All the nations will call you blessed, for you shall be a delightful land," says the LORD of hosts"
—Malachi 3:10-12
"Do not store up for yourselves treasures on earth, where moth and rust destroy, and where thieves break in and steal. But store up for yourselves treasures in heaven, where neither moth nor rust destroys, and where thieves do not break in or steal; for where your treasure is, there your heart will be also"— Matthew 6:19-21
"Give, and it will be given to you. They will pour into your lap a good measure—pressed down, shaken together, and running over. For by your standard of measure it will be measured to you in return"—Luke 6:38
Please also note: Your tithe needs to go to RMI— not be deducted from your sales in your invoice to NRPH. RMI is where donations are recorded and documented, while Encouraging Bookstore and NRPH are where sales are recorded and documented in order to be able to maintain our 501 c 3 with the U.S. IRS. Thank you.
More than us being blessed—we want YOU to be and remain BLESSED. This can be accomplished by FAITHFULLY following these principles, not only as our Affiliate but in every area of your life!!
Even more important is that through these resources people from around the world, men and women you don't even know, may come to find and experience a Personal Relationship with the LORD! What could be better than being in a position of offering that to people who are hurting and in need of a Savior?!?!
Please take a moment to CAREFULLY read about our program. If you are still interested in joining our Affiliate Team, helping men and women find the NarrowRoad that leads to LIFE and you are willing to TITHE from your payout—SIMPLY accept the Terms and Conditions, which will automatically redirect you to our Affiliate Application.
Thank You!
NRPH Team